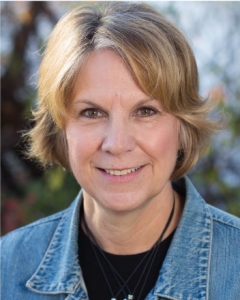 Welcome! My name is Geri Meyer and I am licensed Realtor® with TheMLSonline.com. I have a passion for real estate as well as helping people through the process of buying and selling homes. Whether you are just starting your home search or ready to take the next step in home-ownership, I believe it is important to work with an agent who has experience. My experience includes the purchase and sale of homes, rehabilitation of homes, new construction and investment properties in the Twin Cities area. The most rewarding part of being a full-time Realtor® is having the opportunity to meet new people. I look forward to learning more about you, and helping you with your real estate needs. Please call, or send an online request and I will respond as soon as possible. I look forward to assisting you!
HUD 203K Con
When an individual purchases a home that requires substantial work, one rehab loan product is the HUD 203K Loan. This loan product requires a HUD 203K consultant to work with the buyer(s). The Consultant meets with the borrower at the property to determine the required repairs, and the buyers desired repairs, to determine if the rehab project is feasible. If the client and consultant sign an agreement to go forward, the consultant will prepare a detailed report that includes project specifications, a construction cost analysis and HUD-required draw request forms. After the loan has been approved, and closed, a rehabilitation escrow account is created. Funds are dispersed after HUD-approved inspections are complete. rn
DESIGNATIONS & CERTIFICATIONS
Member Minneapolis Area Association of Realtors serving the 13 County Twin Cities Area, and Western Wisconsin; Graduate Realtor Institute-top 20% of agents in the Nation; Short Sale & Foreclosure Specialist, Council of Residential Specialists-5% of agents in the Nation. Certified Negotiation Expert; Essentials for Healthy Housing Practitioners; Certified Women Owned Business & Small Business;
TESTIMONIALS
Ellen Evju 11/25/2014 - Geri is both extremely competent in her work and very personable. She knows her markets and their characteristics very well. She researched points of interest for our family and has a clear understanding of local building codes and municipal processes. She understands lending options and can explain the rules that apply to each. She has repeatedly gone above and beyond the expected service to gather information and resources relating to the many properties we have considered buying. Prior to finding Geri, my husband, myself and our family blundered into numerous challenges to the normal way one buys a home. It was still going to be a possibility, but it required a lot of extra effort. Geri has been flexible, cheerful and positive as we worked through each obstacle. She is frank, open and honest. She identified deficiencies she knew we would not like in several homes where we, ourselves, had missed them at our first glance. She has even been able to say "wait" as needed. Geri reads people very well, and will give you the service that is best-suited to your needs and perspective in buying a home. In addition, she very ably identifies and recommends other cheerful and competent professionals that will be a benefit to your home-buying process. Our family is exceedingly grateful to Geri for her hard work and perseverance in finding us the home that is right for us.
rnrnlfischer Geri Meyer 11/27/2014 She will do the very best for you and treats you like family. We had a very stressful time sensitive sale of a property to get through and she stayed strong steady and always on the ready to help us with anything. If we ever have any further real estate needs you can be sure we will call on her again with out hesitation.
Chris reviewed Geri Meyer 12/01/2014 Geri did a great job helping us purchase a property this summer. We looked all around at different price points and in all areas. She helped us find a great value in a great location within our means. Negotiating was easy, and closing was a snap. I highly recommend Geri as a realtor. rnhslate05rn 12/16/2014 Geri did a outstanding job in helping us find our new home! She was very knowledgeable in every aspect of helping us look for/purchase a home and was always prompt on answering any and all of our questions. As first home buyers, we were unsure of exactly what to look for when purchasing a new home and Geri made the process very smooth from offer to closing.

rnrnrnrnvonfam18 02/03/2015 Geri was great to work with. She was our second eye as we assessed a couple homes and offered her opinion when learning about our needs and wants. She has a great personality which fit our needs. I would recommend her highly!